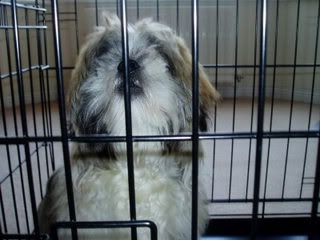 I had a terrible nightmare last night, I dreamt the CSI people had put me in prison!!
I had to sleep with Mummy. We are going away
again
this weekend. The good news is, look what Mummy bought me..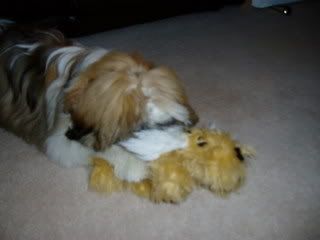 A brand new mini me. Come here and give me a kiss mini me.