We came across a big puddle on our travels.
I felt like a swim, but there were hundreds of big ducks in this bit. Not going in there to get pecked.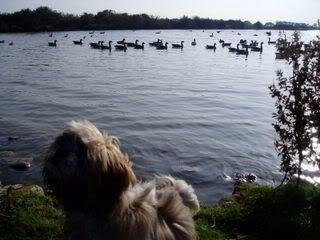 This was better, only one orange thing in there, gave him what for.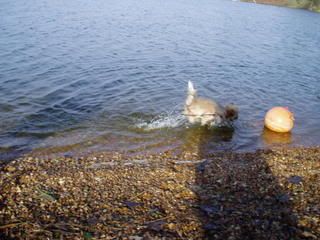 Then I found a stick, mean Mummy took the stick away. She always does that!