We went for a walk in a big wood. we were looking for chestnuts. Daddy says they taste good, so not knowing what a chestnut looks like I just looked for tastey things to eat.
I'll start looking here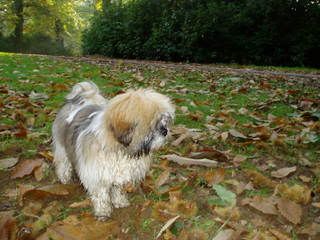 No nothing tastey there, what about over here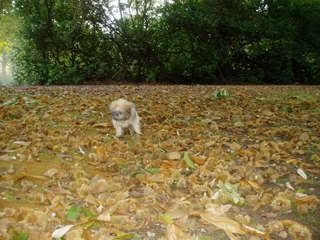 Behide me, ok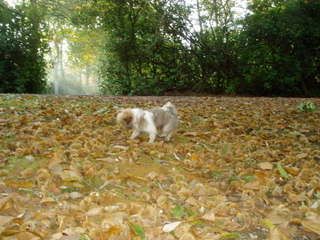 maybe you have to dig for them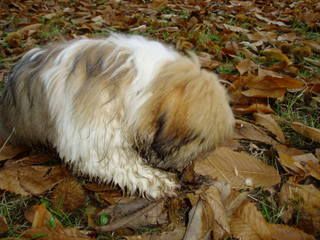 Well I couldn't find any. Daddy did, Mummy said it was the Queens estate and Daddy could end up in the tower for stealing chestnuts. Glad I did't find any now. Can you blog from a tower?