Its with great sadness I have to tell you all mini me is no longer with us. He has gone to the
bin
. He was found on the livingroom floor, his ear ripped off and his stuffing pulled out. CSI have been examining the last known photos of mini me.
Here we are watching telly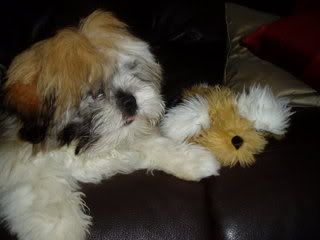 Giving mini me a kiss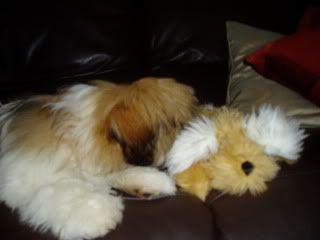 Then we had a cuddle
Then we played lets rip your ear off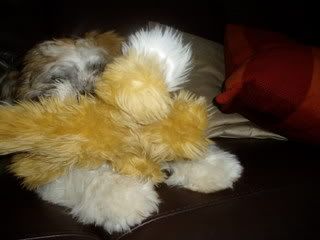 Then we played let me sink my teeth into you and see if your stuffing comes out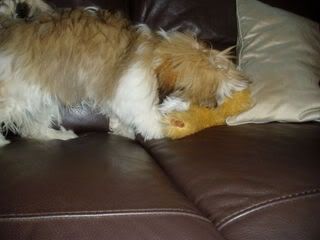 We were only playing and there is absolutely no evidence that I had anything to do with mini me's
accident
.
Well maybe there was one photo, I suppose it looks like mini me's stuffing on my fur. But I've been framed!!!